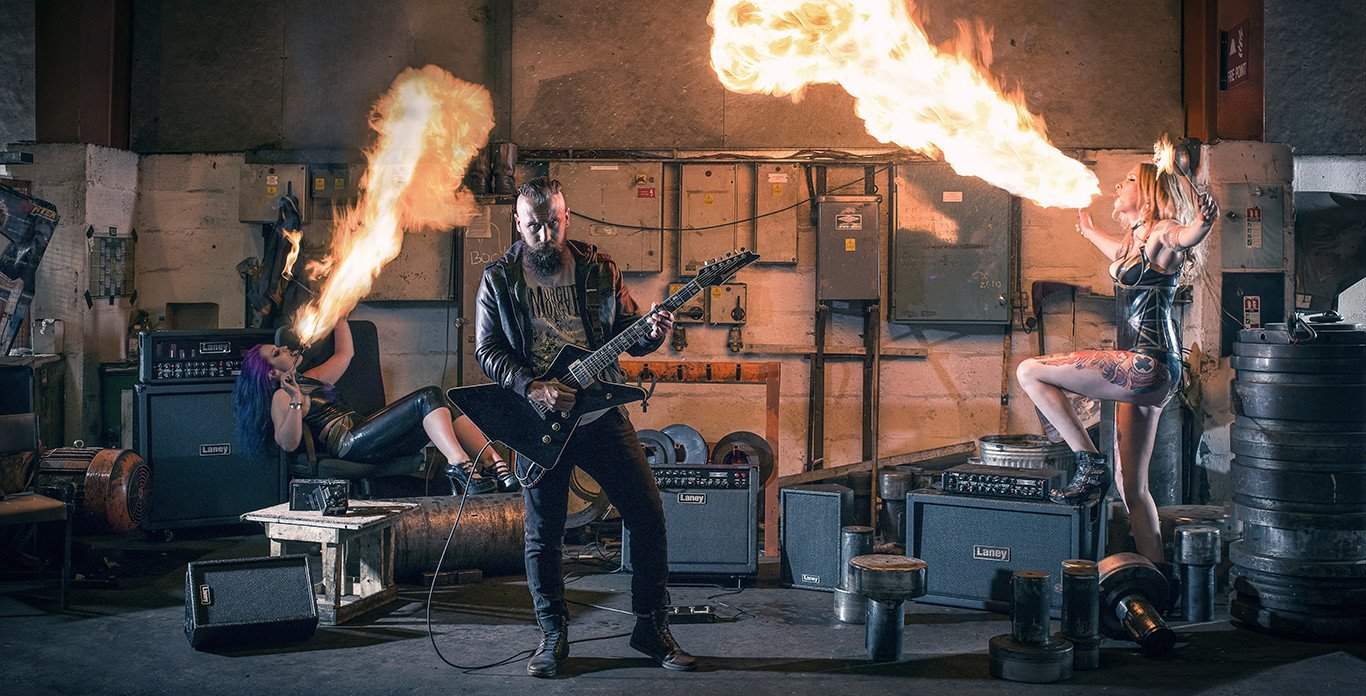 Fire and Brimstone in the heart of the Black Country, client Laney is embarking on a complete image rebrand launching a new website and introducing stunning locations, dramatic action and more edgy models.
The location photography was at AngleRing the largest UK steel bending plant situated in Tipton as you can imagine the work force was kept entertained that day.
Fire breathing models where Hayley leggs ,Kelly Sabrina and the guitar playing cool guy in the middle Paul Prokopiv.
It proved a technical challenge combining flash, ambient then the massive increase in light levels when the fire breathing kicked in, the Hassel handled it well but not some of the gear got showered in paraffin.