Images are a powerful medium for conveying your message.
It is an old cliché but never the less a truism that an "a picture is worth a thousand words". It is undeniable the power photography has in getting your message across and how it can communicate all your values. If you have convinced your client or you are ready to commission industrial photography, it is tempting to go for the scatter gun approach. With my 30 years experience of locations in UK, Europe and worldwide, I have outlined some bullet points designed to make the process easier and ensure you get the imagery you need and want. There is a direct correlation between the effort you put into how you commission Industrial photography and the result you achieve.
1. Have a Brief/Plan
Isolate the areas you wish to cover off with clear objectives and the number of shots required. A bullet list will do. If you can involve the photographer as early as possible, they can advise with the scheduling and personally I relish the chance to be involved with the decision making. Just the process of writing down the requirements seems to sharpen the pencil and focus the day to what might be achievable.
2. Prepare and Clean
Factories are not immaculate and not expected to be, but can be full of clutter, with boxes lying around, tools and cleaning jars on top of machines, stickers and old notes stuck to computers and CCD terminals. The worst offender is plastic bags and packaging as they catch the light and are picked up in the photographic image and gives the place an untidy and unkempt look. Photoshop can help with a worn and marked floor but you can't retouch the whole plant.
3. Tell everyone
I find it incredible when staff say "I didn't know you were coming today", and "what's this for anyway?". Inform your workforce! Tell them what it's for and where it is going to be seen, involve them in the process and they are more likely to cooperate and model if required. Consider what they are wearing, overalls should be relatively clean. Do you have company shirts or polo tops? The selection of people to be in the photographs is a bit of a tricky and sensitive area but from an aesthetic point, staff should be of neat appearance, with a good smile and good skin, but natural. Look out for tattoos and mad hair shapes and colours!
4. Be realistic
Set achievable schedules. One shot every hour is standard by the time you have got to site and worked out best shot and position and briefed the operator. Sometimes it can be a bit quicker depending on distance and how involved the shot is. It is always the initial set up that takes the longest but generally, you catch up and speed up during the day. Moving from one location can waste a lot of time, so try to plan a logical route through the plant trying to not double back where you have just been.
5. Choose the right day
It might be obvious but don't schedule the shoot on a Friday when everyone goes at 2.30, or when your prime machine isn't working. I don't mind getting in early to fit in with your working day as long as travel permits.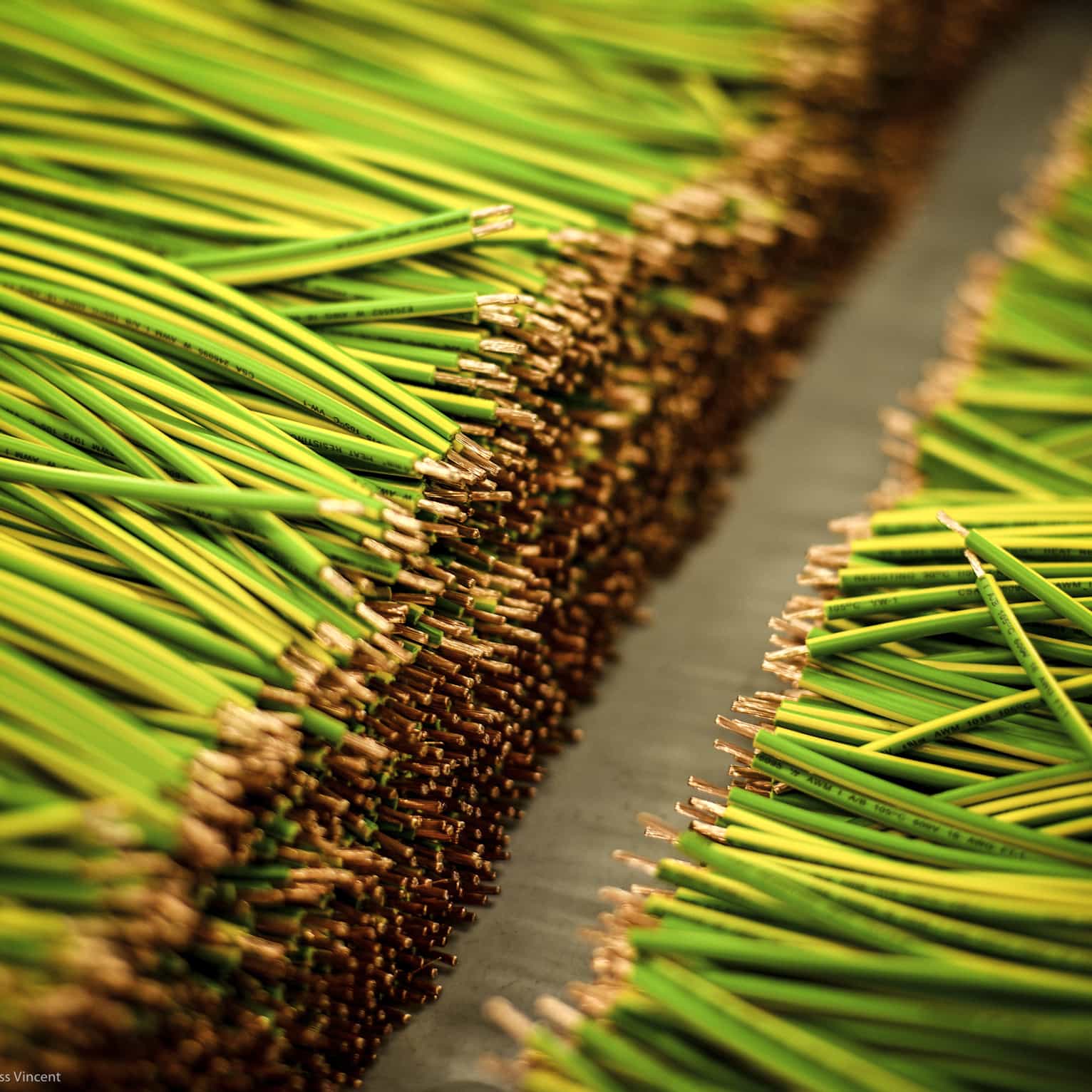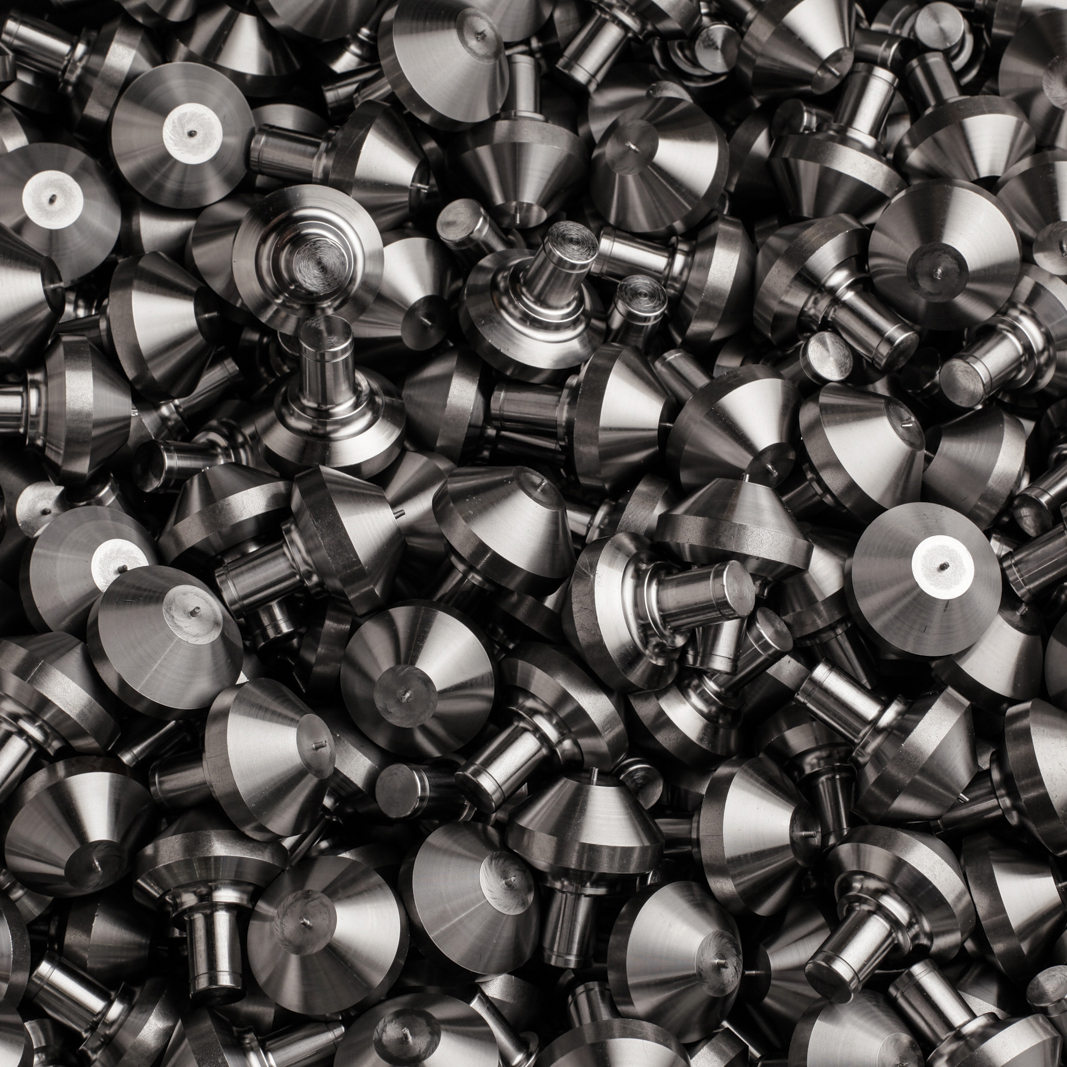 6. Look at the detail
Sometimes it's not possible to get the big picture, so look at the detail. The sharp end where the action happens to me is the most dynamic and photogenic part of any Industrial photography shoot. A dramatic image of a bit drilling into a crafted product says all you need about the milling process; you don't need to see the whole machine within the factory.
7. Have a recce
If at all possible have a walk round with photographer to help you both with the structure and imagery for the shoot, this is not always possible but I will always try if the distance isn't too far as it can help the photography. Taking quick iPhone images is a good second choice, again, it is a visual aid to planning.
8. Product Photography
In addition to photographing on location, consider photographing your product's off site. Products photographed in a clean and crisp way can highlight the quality, precision, engineering and finish, it is something I would always consider even if the products can't be moved they can always be done in situ. I have on many occasions had to set up a portable studio within the factory so all products are available without transporting them to the studio and with the benefit of technical advice at hand.
9. Post Production
Either the design agency or end client will have to make a final selection eventually, so allow the photographer to do his job. Choose one or two from each setup and then the photographer can craft the best possible results he/she can through post production and retouching. If you order 50 images it just tends to dilute what they can do, it's not an option to retouch them all and you are only delaying the eventual final decision.
10. Enjoy it
Photoshoots can be fun and the collaborating into a creative process can also be very rewarding, so get everyone on board and enjoy the day.